10 Gifts to give during the Holidays
Tis' the season of gift-giving, which means buying gifts for friends and family is on everyone's mind and since the holidays are right around the corner here are some gift ideas for friends and family.
Candles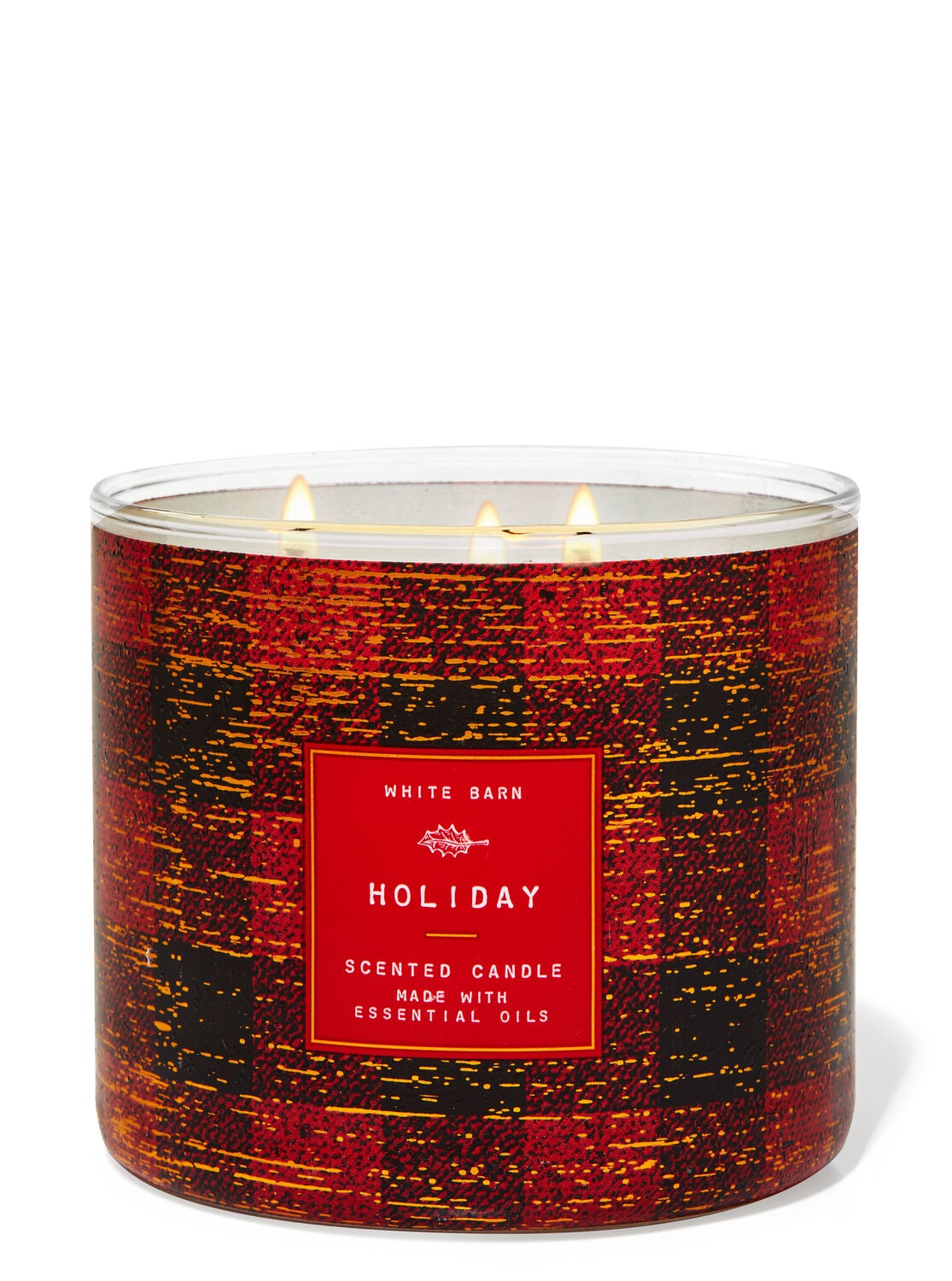 Bath and Body Works: https://www.bathandbodyworks.com/p/holiday-3-wick-candle-026182143.html
Candles are arguably the most convenient gifts and they smell great! They offer a cozy atmosphere whilst making a room smell great. Since they come in a variety of aromas, you can find one that is nostalgic or even has a treasure inside.
Gift Cards
Amazon: https://www.amazon.com/Visa-Gift-Card-plus-Purchase/dp/B07HJHK8Y5
Gift cards are one of the safest options for gift giving. In situations like secret Santa buying, gift cards are pretty convenient. The variety of restaurants, stores or online shops that you can get gift cards for are infinite. From Visa gift cards to Chick-fil-A, you've got so many options.
Coffee/Tea Samplers
Davids Tea:https://www.davidstea.com/us_en/tea/sweet-indulgence-12-tea-sampler/961030US01VAR0057248.html
Everyone has at least one coffee or tea lover in their life and buying a box of a variety of different coffee or teas may be the perfect gift for them. This gift allows them to discover different types of coffee or tea and they might find their new favorite!
International Snack Box
Snack Crate: https://www.snackcrate.com/
For the friends or family members that love snacking, this may be the gift for them. A box full of snacks from all around the world allows them to try new foods and travel the world through a box of delicious treats.
Sports Apparel 
Fanatics: https://www.fanatics.com/
It may be on the pricier end, but for the sports lover in your life, it may be a score. Although sports games haven't been like they used to be, surprising them with clothing, water bottles or trinkets that have their favorite sports team might be a great gift idea.
Jewelry
Pandora: https://us.pandora.net/en/jewelry/necklaces/#icid=HP-R2-C7-OCT-29-2020-M38-NECKLACES-GP
Whether it's handmade or store-bought, people love jewelry! Finding a special piece of jewelry to show your appreciation can be a memorable experience. The perfect statement piece or even just zodiac related jewelry can light up a person who loves accessorizing.
Phone Accessories
Amazon: https://www.amazon.com/Charging-Multiple-Organizer-Cellphone-Included/dp/B07Q2TSDH1
Anything that can facilitate or accessorize your phone is always a good idea, whether it's a charger, a case or even a set of headphones. They are extremely useful to anyone who owns technology.  
Blankets/Pillows 
Walgreens: https://www.walgreens.com/store/c/squishmallow-light-rainbow-pega-corn-plush-16-inch/ID=prod6406861-product
Everyone loves a cozy blanket or pillow to cuddle with on the Holidays. Blankets and pillows can be nostalgic and bring a bit of comfort in times like these. Blankets and pillows can also be completely customizable since there are so many specialty brands.
Planner or Book
Plum Paper: https://www.plumpaper.com/shop/category/personalized-planners
Planners and books are for the type of friends and family that like to stay organized. They can be just for day to day tasks, journaling or just a nice escape to wherever the novel will take them. You can also get custom journals or planners that say the person's name and are of a higher quality than any regular store-bought journal.
Funny Card or Board Games
Amazon: https://www.amazon.com/Mattel-Games-42003-Card-Game/dp/B00004TZY8
Everyone knows those games that are fun to play with friends and family. Games such as, Uno, Cards Against Humanity, Super Fight, What do you Meme and more! If you have a board game lover or a card game fiend then this may be the perfect gift idea for them.